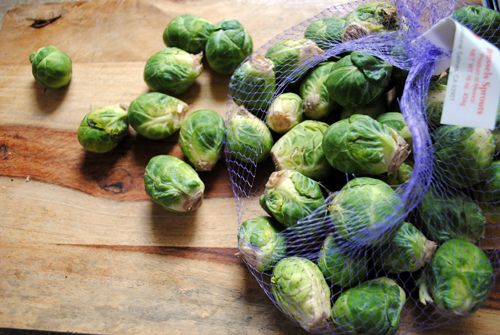 "Eat your brussel sprouts!" said every mom in the world.  "No thank you!" said every child in the world…or so I thought.  It has come to my attention that is time for me as an adult to step it up in trying foods I thought I hated.  Brussel sprouts falls under that category.  A brussel sprout looks like tiny cabbage and are cruciferous much like broccoli, kale, cabbage, and collard greens.
Why eat them? These pretty green sprouts have a chemical in them called sulforaphane which is believed to be a potent anticancer property and boosts DNA repair in cells.  Not only do they help fight cancer, they have just about every important vitamin under the moon.  
If you're like me and still feel weary of eating this super food, I made this Caramelized Brussel Sprouts recipe last night and loved it!
• Wash sprouts and slice them into thin feathery pieces: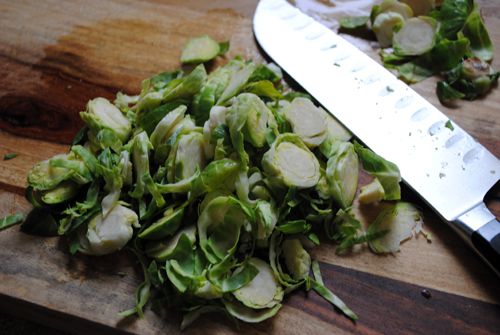 • Heat 2 tbls of olive oil on medium high. Cook sprouts, 1 clove of garlic and 1 tbs of brown sugar in the skillet for 4 minutes until they turn bright green.
• Enjoy!